You have spent years building your reputation. We would be spending every minute safeguarding it. This is the commitment of our leadership.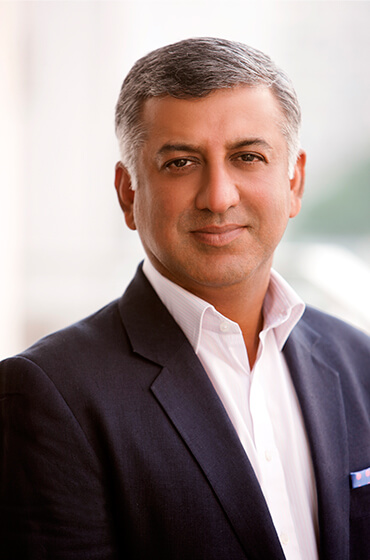 Ashwani Singla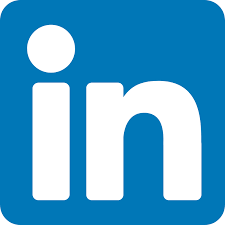 Founding Managing Partner
In his over two decades of experience, Ashwani has donned the role of a trusted advisor and strategist for both the C-Suite & Political leaders. As an election campaign strategist and pollster he has been involved in several successful national and state election campaigns for leading national and regional political parties including the defining 2014 Lok Sabha campaign for the BJP. In 2017, The Holmes Report shortlisted Astrum amongst the 'Asia-Pacific New Consultancies of the Year' and in 2018, Reputation recognised it as the youngest and the fastest to be in top 20 in its listing of top public relations firm in India. He has been consistently recognised amongst the most influential voices in the industry by leading media outlets such as Campaign India, Reputation Today, Exchange4Media and Adgully, amongst others. In 2017, Public Relations Council of India, inducted Ashwani into their Hall-of-Fame.
Prior to founding Astrum, Ashwani, as its Asia MD, established the presence of PSB Research from inception to becoming a much sought-after research based consulting firm in the region. As the CEO & Co-Promoter of Genesis Burson-Marsteller, he oversaw the firm's growth from infancy to become India's most trusted public relations & public affairs firm. He steered the firm through an extremely successful transition from Genesis PR to Genesis Burson-Marsteller (now BCW) after its acquisition by WPP and was subsequently served on the Asia Pacific Board of Burson-Marsteller.
Ashwani gives back to the industry as an India board member of the International Association of Business Communicators (www.iabc.com) and has played an active role in the foundation of Public Relations Consultants Association of India (www.prcai.org) and the International Communications Consultancy Organization (www.iccopr.com). He has served on the juries of the Asia Pacific Gold Quill Awards by IABC, the SABRE Awards by the Holmes Report, IPRCC awards by Businessworld and the PR Lions for the 62nd Cannes Lions International Festival of Creativity, amongst others.
Ashwani plays an active role in the C Suite driven Economic Times India Leadership Council besides being actively involved in leading industry bodies like FICCI, CII & AIMA. He devotes his time to improvement in higher education as member of the Board of Governors of Gargi College, Delhi University, He is the Founder Executive Director of Impact Research & Measurement, India's leader in media intelligence & measurement and serves on several advisory boards of companies in early stages of their corporate life, mentoring them to build their marketing and branding capabilities. Ashwani is an Economics Major with Post Graduate qualification in International Business. He is an alumnus of HBS and ISB Executive Education programmes
Manoranjan Kumar
Senior Advisor
Sh. Kumar is a former Indian Economic Services (IES) officer. He is a thought leader and a strategic change agent offering rich & extensive experience of close to four decades in managing large corporations at board level, advisory services, implementing policies & procedures and setting up governance, reporting structure & teams for fulfilling the strategic goals, in association with various Ministries of Government of India (GoI). He superannuated from the Government of India as an Adviser in the pay grade of Additional Secretary. Sh. Kumar has handled crucial positions such as Advisor in the Ministry of Rural Development and Department of Public Enterprises; Economic Advisor for the Ministry of Power Government of India; Director (Infrastructure, Energy and Skill) in the Department of Economic Affairs, Ministry of Finance; Deputy Chairman, Kandla Major Port;
Officer on Special Duty to the Minister of Textiles; Member Finance, Chhattisgarh State Electricity Board (CSEB) and tenanted a host of other crucial appointments across his illustrious career. Known for sharp financial acumen, he possesses a strong understanding of the macro-economic trends and key drivers that govern the economic prosperity & growth and handled Green-field projects involving collaboration and coordination with various agencies of Government of India and State Governments. He has demonstrated exceptional leadership skills in transforming struggling PSUs, CPSUs and Corporations into Profitable units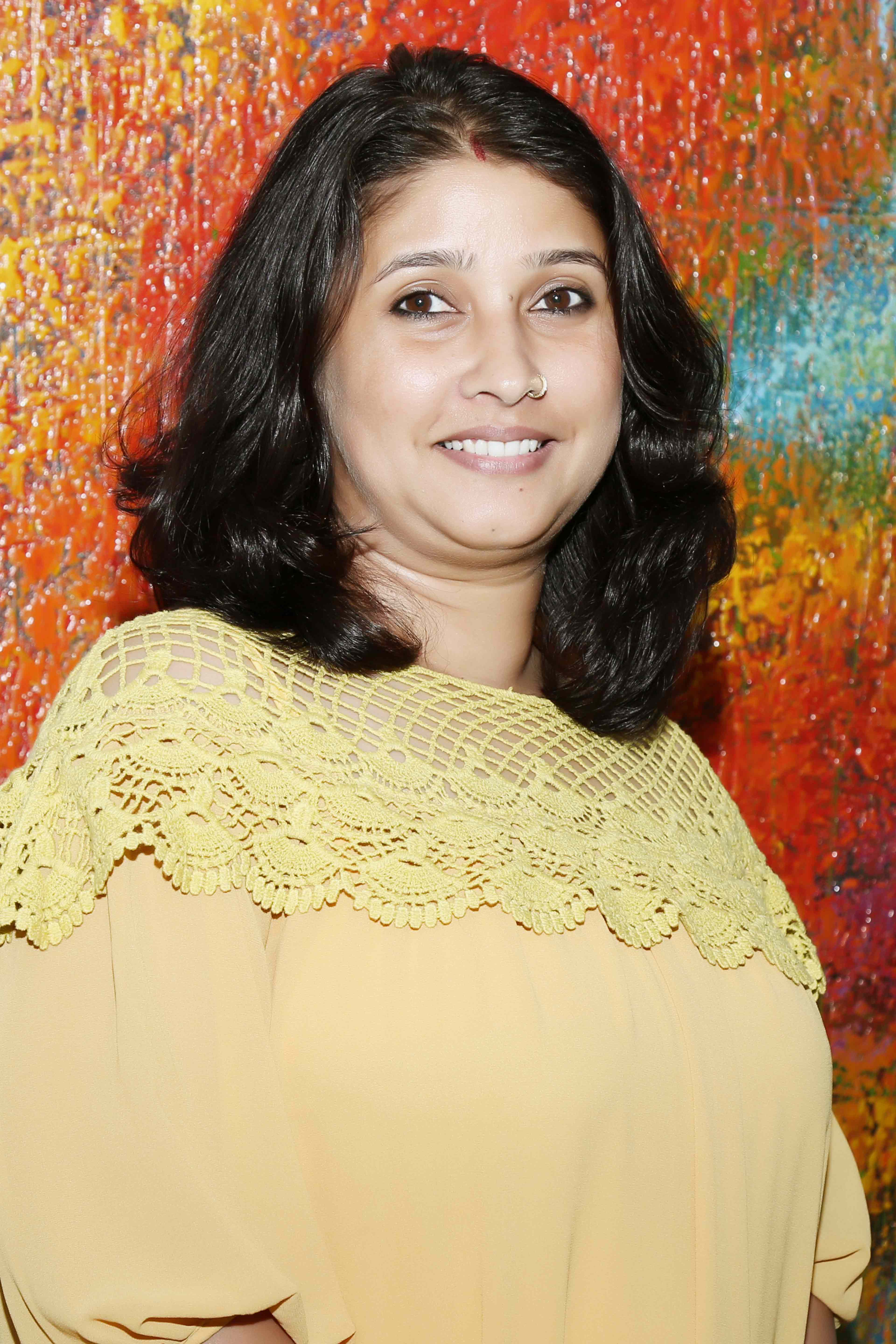 Sharada Adhikari Sharma
Partner
Sharada is a member of the founding team at Astrum and has close to two decades of market research experience covering diverse aspects such as market segmentation, public opinion research and thought leadership strategy. She has led strategic research engagements for domestic and multinational companies informing their business priorities, communication focus and shaping their CSR programmes. She has led the firm's efforts to develop products and frameworks on Corporate Reputation and Crisis Preparedness. Sharada has been deeply involved in political polling and has rich experience in both national and regional level polling to develop election campaign strategy for clients.
She is sharply focused on research based consulting, combining both qualitative and quantitative research methodologies, to help clients find answers to their most searching questions. With her initial stint as an educationist, she is a natural talent developer and mentors young minds into successful professionals. Sharada is an Economics Honours Graduate from Shri Ram College of Commerce and a Masters in Economics from Delhi School of Economics, Delhi University
Shefali Khanna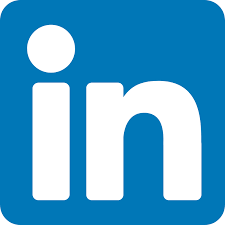 Partner
Shefali is the member of the founding team of Astrum and oversees the development of Astrum's business and its brand reputation management with the passion of a zealot. Boasting a career spanning over a decade and a half, straddling big brands like Oracle, Evalueserve, NaviSite, The InterContinental Group and PSB Research, she adds rich experience in both business growth, digital marketing and online reputation management to the firm. She most recently led business growth and marketing at PSB Research in South Asia. For her contribution to the development of the PSB brand in Asia she received 'global recognition' from the firm's worldwide CEO.
In 2019, she was also recognised amongst the 'Most Influential Marketing Leaders Listing' at World Marketing Congress held at Mumbai. The World Marketing Congress is conducted in strategic partnership with CMO Global and the World Federation of Marketing Professionals. Shefali is a Post-Graduate in Business Administration and International Trade from the Symbiosis institute of Management Studies, Pune and a specialization in Digital Marketing from Columbia Business School, USA. Her wealth of experience has not blunted her passion for what she does the best – driving business, building brands. Whilst he had been there and done that, she brims with the exuberance of a rookie every time a new challenge beckons.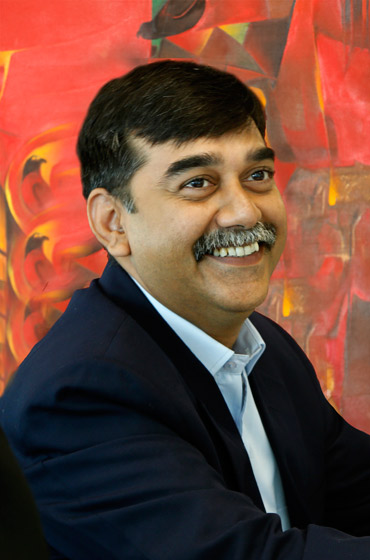 Utpal Sharma
Chief Financial Officer
As a member of the founding team of Astrum, Utpal oversees all aspects of Finance and Compliance for the firm. Utpal leads the firm's initiatives to improve productivity and convenience of associates whilst balancing need for transparency and compliance. He drives strategic partnerships and implements best practices to make available the most relevant bouquet of services at the best value to clients. Prior to joining Astrum, Utpal managed the Finance operations of PSB Research a WPP consulting firm. At PSB, he helped Ashwani set up the Asia office and built a robust financial management structure. Utpal has previously worked for PwC and Eicher Consultancy Services Limited (ECS).
Utpal has volunteered with 'Action Aid', a Global NGO to visit earthquake stricken Bhuj in helping people in distress and contributed to the adoption of village 'Shikhra' as a part of its rehabilitation programme. Utpal is an MBA in Finance and holds a Bachelor's degree in Commerce from Delhi University.
Siddhartha Majumdar
Principal
Siddhartha is a public policy expert with more than a decade's experience in Corporate Affairs and Policy Advocacy. Adept at stakeholder mapping and engagement, he advises clients across the spectrum from corporates to political parties. He has been advisor to Legislatures (Members of Parliament & Members of Legislative Assemblies) across political lines and continues to advise them on policies, political inputs and Crisis Preparedness. Siddhartha has also been associated with a national political party helping them with legislative research, strategic interventions and also briefs for Parliamentary Standing Committee members. With critical understanding of the Government machinery he has helped clients navigate the administrative and political clutter.
Well networked pan-India, his access to the decision makers and influencers, has helped clients take informed business decisions. He has led mandates across diverse sectors on policy analysis and advocacy at both Central and State level. Sid, also actively collaborates with Industry Chambers especially CII & FICCI. Siddhartha is an MBA from Symbiosis University, Pune who started his career being an investment banker with a renowned investment bank.
Pragati Tiwari
Principal
Pragati has grown quickly from a Counsellors to Principal's role on the back of her acumen and an enviable track record of success in leading teams and pivotal client engagements. With nearly 12 years of experience in the industry, Pragati is a foremost reputation management consultant for top corporations. She has worked on a range of industries and is adept at creating a persuasive story and successfully executing complex stakeholder engagements. She is a meticulous professional who enjoys working on crisis communication planning, she has counselled clients in mitigating issues before they could become serious reputation threats.
In 2012, she received a Spikes Asia Award for use of media relations in averting a crisis. She has strong ties to social sector – having worked with UNDP and UNICEF as a project manager in the beginning of her career, she continues to be an active volunteer. Highly endorsed by her clients, colleagues, and partners, she mentors young professionals of the industry. Pragati is graduate in Microbiology and MBA in Communication Management from Symbiosis Institute of Media and Communication, Pune. She is passionate about Climate Change and Sustainable development of corporates in India.