Press Room
Keep yourself updated with the latest developments at Astrum. Get the latest press releases and read what's kept us in the news.
Astrum Joins International Public Relations Network (IPRN) | Astrum
The leading Indian firm to be part of the world's largest & the most reputed network of independent Public Relations firms
Gurugram, July 19, 2022.
Astrum, India's first and only science based specialist reputation management consultancy today announced that it has been invited to a part of International Public Relations Network (IPRN). Established in 1995, IPRN is the world's largest well-established network of independently owned and managed communications and public relations agencies.
Says, Ashwani Singla, Founding Managing Partner, "IPRN membership provides clients of Astrum unparalleled global reach and local expertise in over 100 top cities across 40 countries across the world."He adds, "Our clients benefit from a wealth of local knowledge and expertise whilst engaging with experienced professionals, who often are industry leaders in their home countries, a key difference that large agencies of international networks cannot match." 
Welcoming Astrum, Luis Gonzales, President IPRN says, "Astrum has firmly established its unique credentials in India as a science based specialist reputation management consulting firm, and its high standards of governance are a perfect fit with what we at IPRN look for in our member organizations. We are delighted to welcome our first member from India."
Says, Shefali Khanna, Partner and co-founder, "It's great privilege to be invited as a member of IPRN, the premier network of independent PR firms. This membership provides us a significant opportunity to represent clients of members looking at the opportunity in India, the fastest growing free market democracy in the world." 
Says, Sharada Sharma, Partner and co-founder," IPRN membership a great opportunity for Astrum's team members to expand their horizon through multi country collaboration with other members."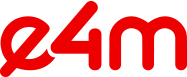 Join the conversation and share your views with us, nothing would please us more than to have you share your point of view.
Read More
The wisdom of veterans and the dynamism of gennext; the scientific mind and the creative soul; the copybook and the innovator – our leadership team has the right mix of it all.
Read More