Press Room
Keep yourself updated with the latest developments at Astrum. Get the latest press releases and read what's kept us in the news.
Building capabilities in PR: Ashwani Singla on why spotlight should be on Know How
Interview |
September 7, 2020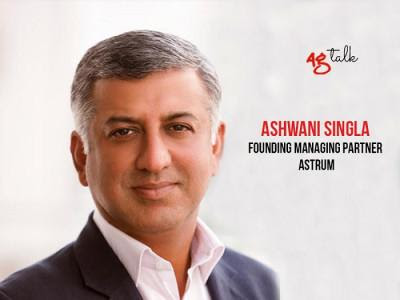 In his over two decades of experience, Ashwani Singla, Founding Managing Partner, Astrum, has donned the role of a trusted advisor and strategist for both the C-Suite and political leaders. Prior to founding Astrum, Singla, as its Asia MD, established the presence of PSB Research from inception to becoming a much sought-after research base consulting firm in the region. As the CEO and Promoter of Genesis Burson-Marsteller, he oversaw the firm's growth from infancy to become India's most trusted public relations and public affairs firm. He is also actively involved in leading industry bodies like FICCI, CII and AIMA.
As a science-based specialist reputation management advisory, Astrum lays emphasis on harnessing the power of analytics to generate the insights needed to effectively engage stakeholders and shape public opinion in an ethical way.
In this indepth interview with Adgully, Ashwani Singla, Founding Managing Partner, Astrum, speaks at length about the evolution of the PR industry over the last decade, fighting through the pandemic disruption, communication in the new normal, PR measurement and effectiveness of PR, and much more.
How has public relations evolved in the last 10 years? Going forward, how will the industry shape up as the dynamics of PR are changing with the acceleration of digital?
The biggest irony for the public relations industry is that PR professionals, who are responsible for shaping perception for companies, haven't been able to shape the perception of their own profession. The reason for this is that this industry has predominantly pitched itself as a 'know who' industry – while 'know who' is important, greater emphasis has to be on the 'know how'.
'Know how' is not how many people I know, but understanding audiences' psychology and behaviour, narrative development, engagement management. So, there's a bunch of capabilities that are needed in this profession which is severely lacking.
I see a gradual change in this industry in the last decade. Digital has made 'know who' more or less immaterial. Thus, the focus is shifting to 'know how' data analytics, insights and their understanding. Digital has catalysed the need for 'know how', which is good news for the industry. The next decade will see a larger emphasis on 'know how' driven by data analytics, science, technology, and use of these tools to drive insights that create the foresight needed for companies to be ahead of the game. While 'know who' will remain an important aspect of advocacy, the 'know how' will gain far greater significance in the times ahead.

The Pandemic has disrupted everyone. In these times how have you managed the client expectations and how did you manage to keep engaged with your clients?
Astrum is unique, because we are a specialist firm. We are focused on corporate reputation and policy advocacy work, which are really mission critical to our clients and are business embedded.
During the pandemic, we were fortunate thatwe didn't see much negative impact even as revenues came under pressure, because we've zero consumerfocussed work.Our work involves Corporate Reputation ,Corporate Affairs, Crisis Preparedness, Crisis Communication, Issues Management-tackling the issues arising out of the challenges of the pandemic – from supply chain to continuityof factories to employee assurances – the work that we have been doing for our clients is valuable to them and thus we have managed to retain the confidence of our clients.
It's important to also note that our clients did face the impact of the pandemic, and several of our clients requested for reduction in fees or temporary abatement of fees for a month or two. Now, our fees are returning to near normal basis and we continue tobe growth oriented.
Did the clients ask you to relook at the way you were looking at communication earlier to now in the new normal?
That would have been the case if you were not already within the mix with the executive leadership. As a routine, we are engaged with the C-Suite, working at the highest levels and doing mission critical work involving strategic business operations or helping solve high value problems. So to that extent, we are not doing anything different during the pandemic that we are not already doing, except maybe a greater emphasis on crisis and issues management.
How different are you from other agencies in the business? What are some of the interesting tools that you employ to give the best in terms of result to your clients?
First of all, we're not an agency. I think agency stands for 'agents' – we are not agents, instead we are advocates and counsellors to clients. You wouldn't call a law firm or a consulting firm an agency, right?
Second is the 'know how', which is most critical and brings about a convergence of science and creativity that makes Astrum unique. Science is the use of social science and research, we combine, for example, anthropology, sociology and data scienceto get a deeper insight into the audiences that we are trying to engage. This lets us understand who to engage with, what to do to meet their expectations, what to say to them and which platforms are the most effective for engaging with them. When you get that level of insight to inform your engagement strategy, you can create, what I call, 'trust-based relationships'.
Today, AI and data analytics are becoming very important in marketing and communication. How is Astrum making use of this to help its clients in overall messaging and achieving the desired ROI?
I think the use of AI in public relations is currently overrated. It's more of a buzzword, with very limited areas of application but has the potential to be pervasive in the future. At Impact Measurement, a Media intelligence company I founded in 1998, we have been experimenting with the use of NLP and AI tools for a decade now. Using AI to create structured content out of unstructured content/data is certainly an area worth exploring and could have a big implication for our profession. However, it is early days and we still have a long way to go because we don't have that volume of content data for it to become tangible.
However, I certainly believe AI will play a very important role in the areas of consumer insights. Consumer marketers need the foresight to be agile to develop products that consumers need, or craft more relevant and impactful go-to-market strategies and stand apart from peers. Our biggest application of data science is in our election work where we deal with millions and millions of data points. At the market research and public opinion levels, we've already been using data science for the last 10 years.
PR measurement and effectiveness of PR have always been a subject of debate. As a PR professional, what steps do you think the PR industry should take to bring in uniformity so that everyone speaks one language when it comes to PR measurement?
I've always called PR measurement the Holy Grail of public relations. Everybody knows of its existence, but nobody seems to be able to find it. Overall I see public relations measurement in three parts: Outputs, Impact and Outcomes.
Outputs are what I call 'progress measures', and cannot be standardised as they depend on the nature of the output you seek from the program. Share of voice, share of preference, reach andengagement rate. They tell you whether you are headed in the right direction or not. For instance, if getting engaged with consumers is your goal via Facebook, and say your reach is 100K followers and growing, the data is telling you that the number of people who are following you is increasing, but your engagement rate is 0.1%. This means that your efforts are not giving you the desired results. So, success measures are matrices that you want to use to be able to say if the progress that you are making is in the right direction – these are called the output measures.
Then, there are impact measures, which measure shifts in intent and are based on favourability and consideration. These measures demonstrate the rationale and emotional consideration towards a company, product or a person as a result of consumed content or some form of engagement that creates an impression based on which there is consideration/ intent to act. This is where WE at Astrum, start our work.
We undertake baseline research to understand the 'minds and hearts' of stakeholders, in other words 'public opinion'. We have developed an Impact Measurement Metric called Net Advocacy Score™ (NAS), where we are able to understand at the in-depth shifts from Adversaries to Advocates across a spectrum of consumer segments or varying stakeholder groups.Essentially, when you look at shifts in awareness, favourability, attitudes and intention you operate in the zone of impact measures, and that can only happen with the actual data ethically collected from people who are expressing their opinion and feelings.
The last of the measures is what we call the outcome measures, which tend to be linked to the outcome of business, that is, conversion of consideration to action – Buy, Sell, Invest, Apply for a job, Stay with the company, etc.
Unfortunately, Indian PR professionals are still predominantly focussed on Output Measures, which may not necessarily be unimportant, but if the industry professionals have to get a permanent seat on the decision making table of the C-Suite, then it will have to move up value chain.
At Astrum, we sharply focus on the 'impact' and 'outcome' measures as we commence our engagement with the stakeholder insights needed to benchmark and inform the reputation or advocacy strategy.
Last but not the least, the starting point of any good measurement is to know your objective. If you know what you want to achieve, you will measure what is important. S.M.A.R.T Objectives = Quality Measurement.
Getting the right skill set and training has always been a challenge. How are you tackling this challenge?
I think the most important thing that I've possibly done in over two decades of my career is invest in talent. The ALP program that I set up in Genesis (now BCW) was a signature program of talent development at the frontline. If you get the foundation right, you create top class professionals. To name a few graduates of that programme, as it would not be possible for me to name all – Amith Prabhu (Reputation Today, SCoRE), Archana Mohan (Dell, Austin, Texas),  Bhavna Satyanarayan (BASF, APAC), Bodhi Ganguly, (Ford Detroit), Jayotika Mohan (Google APAC), Madhavi Behl (L'Oreal, India), Nikhil Kharoo (FitBit, APAC). Each of them today is a well respected leader.
At Astrum, we have created TARA – The Astrum Reputation Academy – which provides tailormade professional and personal development opportunities to all our counsellors, senior or junior. We use a combination of external and internal experts with multi-modal delivery of the pedagogy. We partner with India's foremost result-based learning solutions consulting firm Chrysalis HRD to ensure that we provide the most relevant learning opportunities.
First, development of talent is not about putting people through some kind of classroom or online session, it's about looking at a pathway regarding where they want to go and how we can partner them. I believe that mutuality of interest and a collaborative approach to learning are significant nature in today's environment as opposed to the old system of patriarchal form of learning. I give, you receive – is no longer true. Thus, mutuality of interest and shared learning are the future of talent development.

Second, our Talent Development philosophy at Astrum is to create multi-dimensional professionals who can work seamlessly in -skilled teams. Teams have to be like a 'Special Forces' Unit, each member an outstanding soldier who can play multiple roles if needed, but is an expert in one area and every member knows what to do and work together to achieve their objective.
We have policy experts, communication specialists, crisis managers online reputation management counsellors and both qualitative and quantitative researchers who form a 'Special Forces' Unit to solve a high value problem for a client.
We recently appointed Manoranjan Kumar, a 1986 batch IES officer, as Senior Advisor for our Corporate Affairs Practice to add to our current team. Shefali received a professional qualification from Columbia University in Digital Marketing to lead the ORM Practice. Sharada has been leading our Insights and Research team, I work on Advocacy and Crisis and Issues. Both Sharada and Shefali are co-founders of Astrum.
Our leaders lead from the front and are hands on with clients and colleagues.
How has your team collaborated and worked on different projects in the last five months?
We've always been a technology-driven organisation, with every member of the team able to operate from a notebook, tablet or phone anyplace, anytime. So, for us, virtual collaboration is a way of life. COVID-19 didn't change anything for us from a collaboration standpoint. We have used a combination of Microsoft and other SAS tools to make Astrum completely virtual and automated. Our automated ESS software supports our staff for everything – leaves, attendance, travel, reimbursement, all our work resources are available online and teams can connect with clients across multiple platforms from WebEx to MS Teams.
What I miss is the face-to-face interaction with each other and clients due to travel restrictions. There is a different feel to a cuppa or a meal shared with a client or a colleague.
Could you tell us about the hires that you made in the COVID period? What kind of skillsets did you look for when you hired these people?
I thank the Almighty for keeping a kind eye on Astrum. As they say, 'this isn't my first rodeo', I have lived through cyclical downturns (1999, 2003, 2008) of varying magnitude and perhaps this pandemic would be the most damaging.  What I have learnt is that the fundamentals of business must always be in focus: keep costs commensurate to revenue, avoid unnecessary cash burn, eliminate waste and stay invested in growth. Work hard to find the right opportunities to expand business.
As the saying goes "the harder we work, the luckier we get." We have invested in the areas of policy advocacy and communication.
We want to have access to the most amazing brains. So, we built an "Astrum Brain Trust". The Trust includes the brightest minds in the business who work exclusively with us in an advisory capacity, guiding us with their domain expertise and since we are a high value problem solving company working at the C-Suite level, our Senior Advisors know exactly what that means as they have been there and done that.
We recently welcomed Anupam Shrivastava, former CMD, BSNL, to Astrum's Brain Trust, as a senior advisor. He joins the likes of RS Sharma, former CMD, ONGC; Ranga Iyer, former CEO, Wyeth India; Lloyd Mathias, former APAC Marketing Head of HP.
Apart from the senior advisors, Astrum also has our Advisory Board, who act as mentors to our Leadership Team and provide guidance on best-in-class governance of the firm. They are Sandip Das, former MD of Vodafone India, Maxis and Jio and active on several Board of Directors; Nitin Gupta, former CEO of Mastercard India and Founder of Argus Partners an independent Board Member advisory; Lalit Ahluwalia, a leading Audit and Finance professional and a former Partner of Arthur Anderson; and Rajan Kalia, founder Salto Dee Fe Consulting and former HR Chief of Max New York Life.

Join the conversation and share your views with us, nothing would please us more than to have you share your point of view.
Read More
The wisdom of veterans and the dynamism of gennext; the scientific mind and the creative soul; the copybook and the innovator – our leadership team has the right mix of it all.
Read More