Press Room
Keep yourself updated with the latest developments at Astrum. Get the latest press releases and read what's kept us in the news.
PRCI inducts Ashwani Singla of ASTRUM into their 'HALL OF FAME' : Recognizes the role played in shaping the best practices for over two decades
Announcement |
March 17, 2017
Public Relations Council of India (PRCI), the oldest and most well established body representing practicing Public Relations professionals in India inducted Ashwani Singla, into its Hall of Fame at its 11th Global Conclave held in Bangalore, Karnataka, India, from March 3-5th2017. Ashwani is the Founding Managing Partner of Astrum, India's only specialist science based reputation management advisory, former Asia MD of Penn Schoen Berland & CEO of Genesis Burson-Marsteller.
On his induction into the PRCI, Hall of Fame, Ashwani says, "I am grateful to the members of the PRCI for this rare honour. This recognition really belongs to my outstanding colleagues, clients, friends and my family; it is their faith and belief in me that has led to this recognition."
Says MB Jayaram, President PRCI, "Ashwani has played a stellar role in shaping the course of the industry over the last two decades, his professionalism and his continuing focus in developing the next generation of practices has contributed to the respect and trust he enjoys with clients and colleagues."
About Ashwani
Ashwani Singla is the Founding Managing Partner of Astrum (astrum.in), India's first specialist reputation management advisory that uses science to understand and shape public opinion. In his two decades of experience in industry, he has donned the role of a trusted advisor and strategist for both the C-Suite & Political leaders. He was the campaign strategist for the campaign committee of the Bharatiya Janata Party (BJP) during the 2014 General Election in India, and continues to work closely with the leadership on the ongoing election strategies. He has featured in the Campaign India Magazine's 'A list' and Agency FAQ's listings of the most influential communication professionals in India.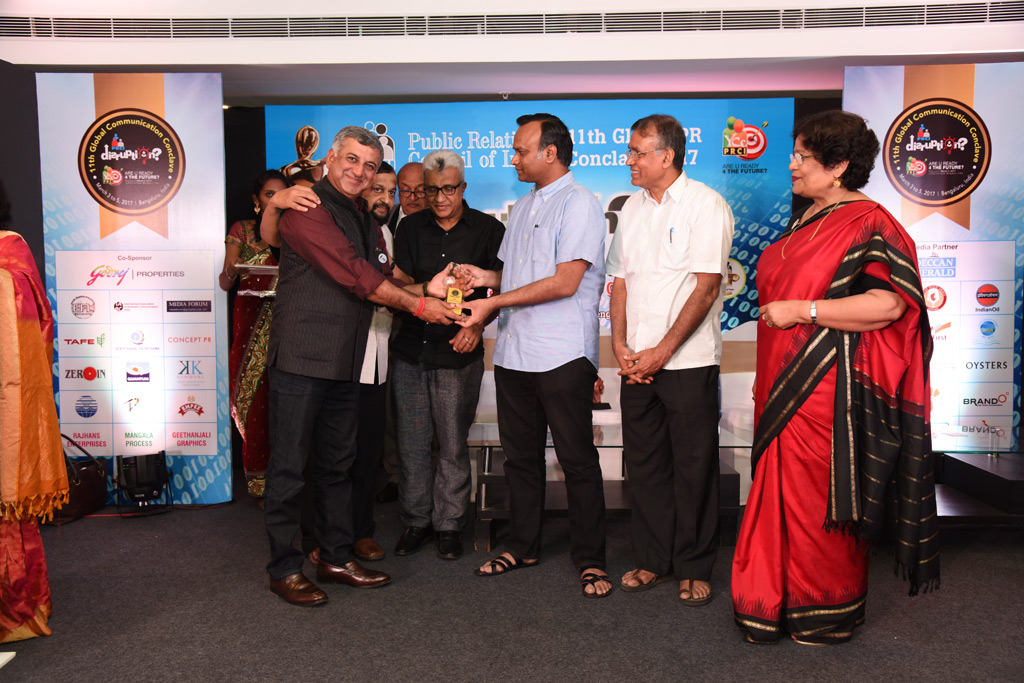 About PRCI
Public Relations Council of India (PRCI) is a non-political and not-for-profit organisation of professionals in the field of public relations, communications, advertising, education and many other allied services, providing industry professionals an opportunity to serve their community by encouraging high ethical standards in their respective areas of work and will be the first forum to offer accreditation to professionals in the stream. PRCI also has a separate cell for social action to look at developmental and social issues.
PRCI today has emerged today in the country as one of the foremost platforms for Public Relations professionals for global exchange of ideas in many areas of public relations such as corporate communications, advertising, reputation management and academics. The organization provides a forum where creative minds often come together, upholding the challenges and values of professionalism in PR.
PRCI, the registered body of PR professionals which was born just about four years ago, is proud to have over 18 active chapters spread across India and installation of 10 more chapters are on the anvil, with plans to go international in the very near future.
More information is available on http://www.publicrelationscouncilofindia.com/

Join the conversation and share your views with us, nothing would please us more than to have you share your point of view.
Read More
The wisdom of veterans and the dynamism of gennext; the scientific mind and the creative soul; the copybook and the innovator – our leadership team has the right mix of it all.
Read More