Press Room
Keep yourself updated with the latest developments at Astrum. Get the latest press releases and read what's kept us in the news.
Build a career in science based reputation management, in an advisory that is a leading the way.
Release |
November 15, 2017
Ashwani Singla @ Vedica Scholars Programme for Women
Ashwani Singla, Founding Managing Partner of Astrum, addressing the scholars of Vedica Programme for Women said, "Increasing number of CEOs more than often tell me that knowing 'how to say' is the table stake, the premium is in knowing 'What to DO and SAY'. They seek programmes that impact business outcomes. Ideas driven by insights is the future of persuasion; this is why, I believe science based reputation management is the new definition of public relations and its future. A judicious mix of science and creativity is therefore the logical next step in the path of evolution of public relations to reputation management."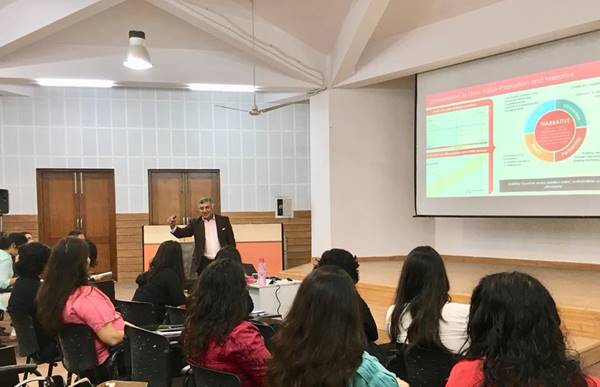 About Vedica
Vedica Scholars Programme for Women is a unique alternative to the traditional MBA programme, which will create a cadre of successful women professionals for the 21st century.
Vedica's mission is to prepare women with potential to achieve fulfilling careers.
Vedica is an 18-month full-time, residential, professional certificate in management practice and leadership with a re-imagined pluridisciplinary curriculum that has been carefully crafted to the expectations of employers today.
The programme is a combination of classroom learning, hands-on work experience, and mentoring and coaching by some of the most inspiring academics and professionals of our times. It weaves together the objectivity of management principles with complementary perspectives from the liberal arts, an emphasis on personal growth through leadership training, and the impact of thinking and communicating effectively.
This innovative and pioneering approach to management education promises to launch every Vedica Scholar into a career of distinction.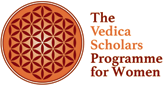 Join the conversation and share your views with us, nothing would please us more than to have you share your point of view.
Read More
The wisdom of veterans and the dynamism of gennext; the scientific mind and the creative soul; the copybook and the innovator – our leadership team has the right mix of it all.
Read More