Press Room
Keep yourself updated with the latest developments at Astrum. Get the latest press releases and read what's kept us in the news.
Astrum Strengthens Corporate Affairs Team
Appoints Award Winning Journalist Rajeet Sinha as Principal Counsellor.
Gurgaon: Astrum, India's first science based, specialist Reputation Management Advisory announced the appointment of Rajeet R Sinha as Principal Counsellor in its Corporate Affairs Team. Rajeet will work closely with clients to advance their legitimate corporate affairs and public policy goals.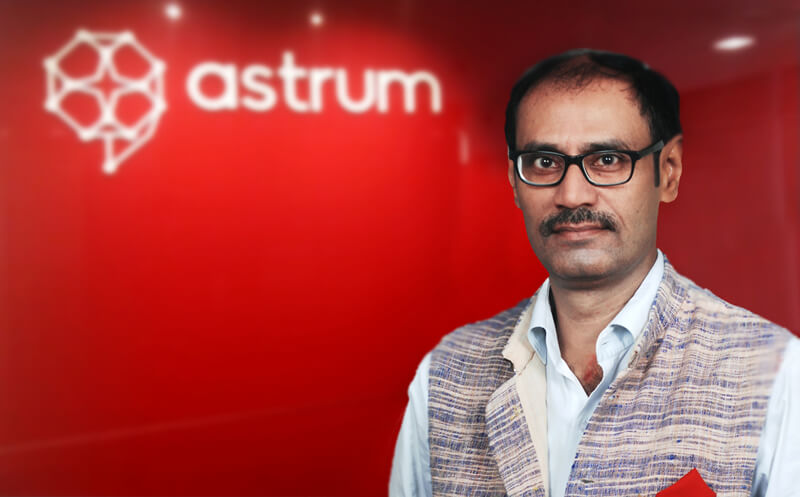 An award-winning journalist and a public advocacy specialist, Rajeet has extensive experience in covering current affairs and public policy and has served as an advisor to several senior leaders across the political spectrum. During the course of his distinguished career, he has advised several ministries and government departments such as the UIDAI (Aadhaar project), Ministries of Women & Child Development, Rural Development and Pachayati Raj on their public advocacy campaigns.
Rajeet holds a PG degree in Mass Communications. He is a Chevening Scholar, a Fellow of the Salzburg Global Seminar and a Fellow of The 21st Century Trust at London and Oxford. He currently serves as the Vice-President of Association of British Scholars, Delhi.
"Rajeet adds to our ability to provide the most pertinent insights and collaborate with our clients to help them successfully navigate the unfolding policy &regulatory landscape to realise their larger corporate ambitions," said Ashwani Singla, Founding Managing Partner, Astrum. He added, "Coming off the back of a strong first half 2018 performance, Rajeet's appointment underlines our continuing ambition to invest in top-notch talent to fuel the growth of the frim by providing high calibre service experience our clients have come to expect of us."

Join the conversation and share your views with us, nothing would please us more than to have you share your point of view.
Read More
The wisdom of veterans and the dynamism of gennext; the scientific mind and the creative soul; the copybook and the innovator – our leadership team has the right mix of it all.
Read More